The Experience
Your Consultation
Your complimentary phone consult begins with your unique story. I want to know why you have been inspired to own beautiful professional photos at this time. How would you like to be photographed, seen, valued, and heard? Who would you like to be photographed with? Who and what are we celebrating? What would you love to wear? Favorite moments together? Tell me your stories.
The studio consultation is a final wardrobe selection and fitting appointment, as well as notes for my team about your personal styling and hair and make-up preferences for women. I now begin to design your very own photoshoot. Each and every one of my portrait experiences are custom to my client, because each of our stories are unique. And that makes each photoshoot incredibly special to me.
Your Photoshoot
You are welcomed with coffee, tea, or sparkling water and light snacks before going right in to your custom makeover. This is the time to relax and be pampered with high end professional hair and make-up artistry while we chat, and I put the finishing touches on your sets and lighting. And then we're off... I gently guide you through a magazine style photoshoot with lots of tips and tricks for posing you beautifully, so you never have to feel like you're supposed to know what to do in front of a camera. Oh, and don't forget to have plans to go out that night, because you'll look and feel like a million bucks!
Your Photographs
The week following your session, we'll meet again and I'll show you the best images from your photoshoot. We'll talk about any retouching you'd like, and I can share my thoughts on some fine art options. After you have selected the photographs you love, we can start designing together. Prints begin at $500. Collections begin at $2,290.
We'll go over the spaces in your home or office where you envision seeing your artwork every day. In this meeting, I can show you what your chosen artwork will look like, on your walls, to scale. I LOVE going through this process with my clients, because now we're collaborating on the interior design of your home for the whole family to enjoy, now and for generations to come. I normally share this process with you in your home or office, but as of the Pandemic, Zoom consults are absolutely available.
Your Artwork
Is your home adorned with framed fine art prints?
Would you enjoy a collection of prints in a handmade keepsake box?
Do you envision a beautiful Italian album on the coffee table?
Can you imagine legacy quality contemporary wall art for your spaces?

The choices are yours. Each of my offerings are handmade for you in Italy, all archival quality, all rated to last for 300 years. Once your order is placed, please allow about six weeks for delivery. If you live in the Bay Area, I will deliver them personally. Professional wall art installation is also available.
Displaying Your Fine Art Photos
You have to see and touch the products I offer for your custom artwork to believe the quality. Precision mounted and finished, these legacy pieces look and feel like fine furniture. Absolutely unmatched and sumptuous in every way, A certificate of authenticity is flush mounted to the back of each piece, which I sign for you. Wall art begins at $1490.
I offer three distinctive finishes to timelessly compliment any decor -
Canvas: Cotton canvas has a classic painterly feel, like renaissance art. This canvas is of superior quality with a soft-touch finish that feels like leather, and a backing that will never loosen or bulge.
Acrylic: Available in gloss, satin, or matte finishes, clean and modern acrylic features vibrant fine art printing under a thick acrylic layer.
Metal: Also available in gloss, satin, or matte finishes, sleek and luminous metal features sublimation printing into the metal for intense colors and a dramatic presentation.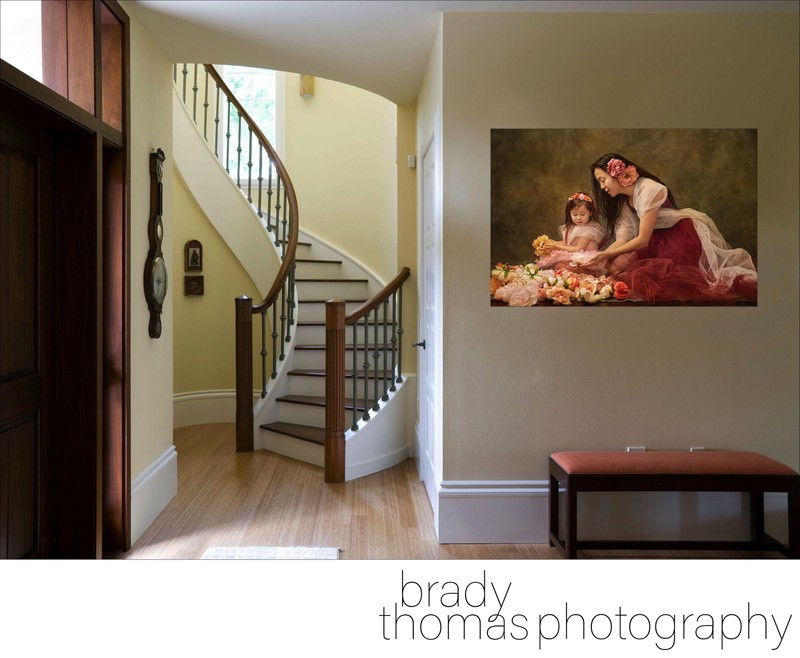 Each beautifully crafted piece of wall art is cleanly finished on the sides and back, in a wide array of designer fabrics, leather composites, or wood composites. All have flush mount hanging systems to keep them snug to the wall, ready to hang.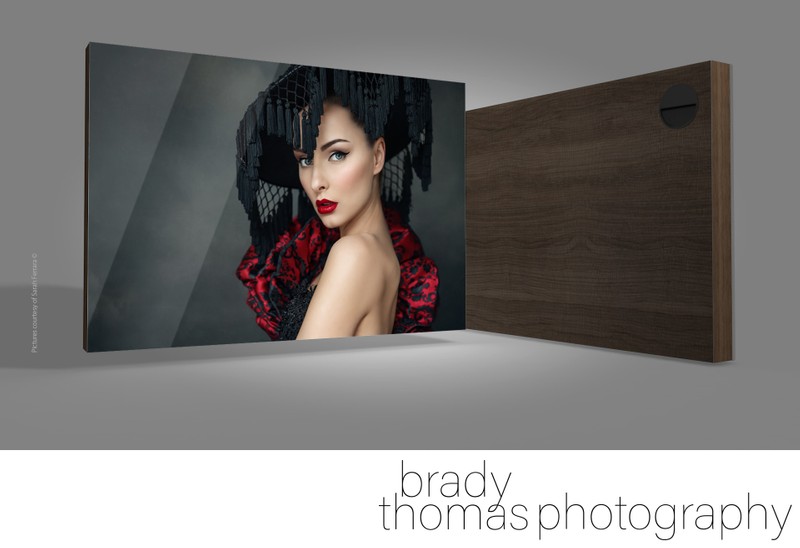 If you and your family love albums or folio boxes or want to gift additional copies of your artwork to someone, these are very popular. Reveal boxes have a clear lid so that you can exchange the photo shown as often as you like. It will stand by itself on either the horizontal or vertical side. Legacy boxes display your favorite image actually printed ON fine grain leather. A magnificent showpiece for your home or office. Collections begin at $2290.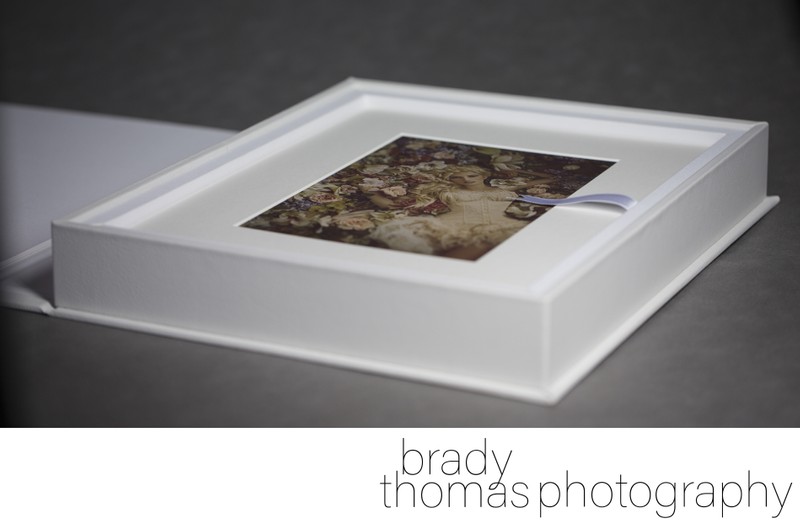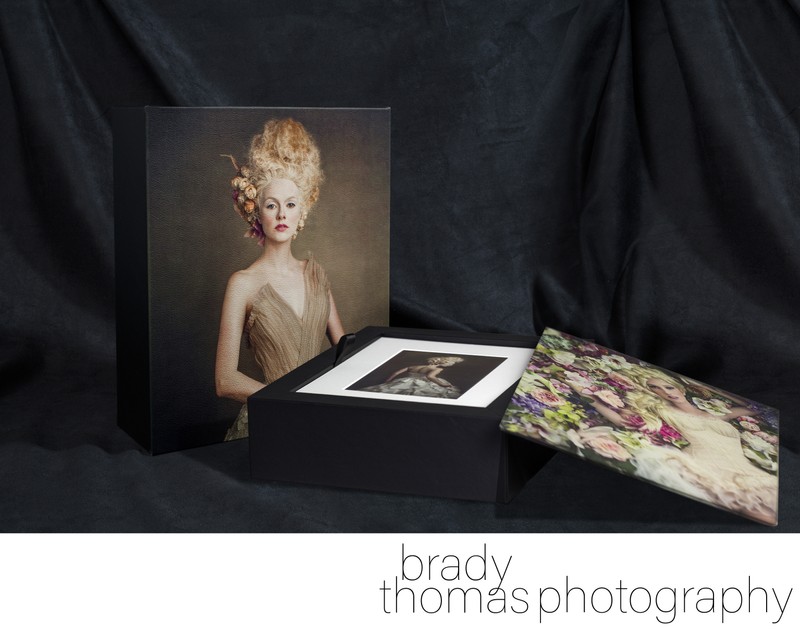 Copyright 2023 - Brady Thomas Photography - Benicia, CA. 94510 - (510) 501-9567 - brady@bradythomasphotography.com