About Brady Thomas, Benicia Portrait Photographer
My name is Brady Thomas, and I'm an award-winning master photographer based in Benicia, California, in the San Francisco Bay Area. I create custom headshots and business portraits, contemporary and vintage beauty photographs, bridal, boudoir, couple, maternity, high school senior, family fine art images, and pet and equestrian portraiture. Here's what I believe...


I Believe You Found Me For A Reason
I believe in the power of an artful portrait experience to CELEBRATE who you are, right now in this moment, and many GENERATIONS from now.
I believe that fine art portraits of the PEOPLE and ANIMALS we LOVE can be the most beloved things we own.
I believe that we all DESERVE TO BE SEEN in great photographs, at every stage of our lives.
I believe that our FAMILY, especially CHILDREN, should FEEL VALUED and TREASURED every day in big, beautiful portraits on the wall.
I believe that a photograph of yourself that you love can CHANGE the way you see yourself in an instant, every day.
I believe that our families should be able to INHERIT your beautifully printed photographic LEGACY, to illustrate the telling of our STORIES for generations to come.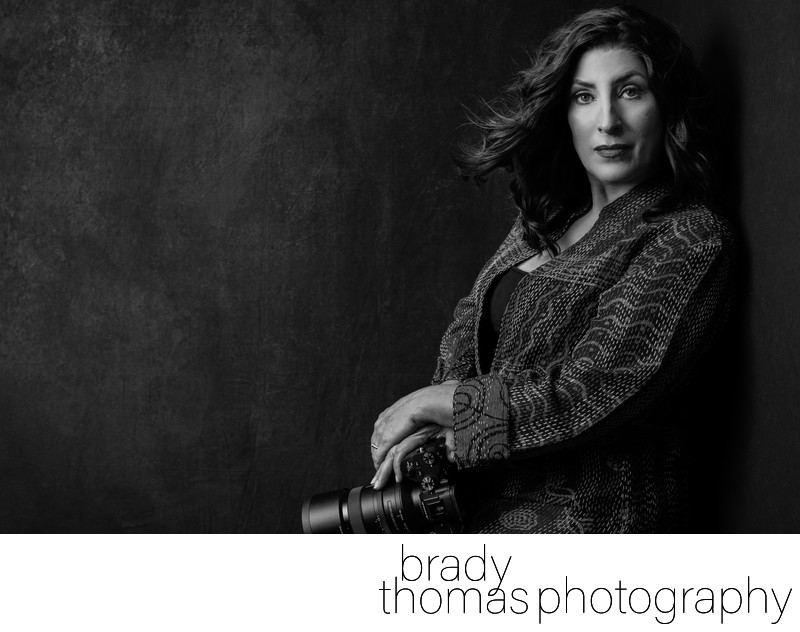 My studio exists to create the most beautiful photographs that you have ever seen of yourself, and the people and pets you love. Do you own artful portraits of yourself and your loved ones that you absolutely LOVE? When was the last time you stepped in front of the camera to celebrate just YOU? With your S.O.? With your family? With one child, and then all of them? With your furbabies?
I love to create gorgeous art for you and your loved ones, as well as a memorable experience in their making. If the thought of a photoshoot makes you nervous, don't be... I have your back, and I'm good at what I do. On the day of your photo session, you'll enjoy a pampering makeover, light noshes and sips, then be guided and supported in the warmth of my private, light-filled studio. There is no pressure here, only cheerful kindness and gratitude for your trust in me.
Together, we will create legacy images that you and your loved ones will cherish every day on your walls right now, and for years and years to come. I endeavor to craft portraits that your great-grandchildren will hang in their homes with wonder and pride.
This is why I work exclusively with one vendor in Italy for all of my legacy print work, albums, and wall art. Each piece is meticulously handcrafted and archival quality, rated to last 300 years.
The Studio
You are welcomed to a complimentary consultation in my wonderful studio, located in Benicia's Historic Arsenal Park. With soaring ceilings, exposed brick walls, and giant original arched windows, it's a truly unusual and magical space.
Constructed in 1877, Brady Thomas Photography is located in one of three handsome old two story brick buildings that served variously as carpenter, machine, and armor shops for the US Military. The foundation is stone and the brick walls are 21" thick. The beautiful old windows are arched with stone trim, and I love the original hardwood floors. Time and again, I hear "Wow! This is SO Cool!," when my clients first enter the space. And you know? I still feel that way too. We can take part of your photoshoot outside as well... the entrance welcomes you with a wisteria covered archway, lovely garden areas with massive flower planters, a fountain and stone benches, and interesting walls and doors to provide texture and variety.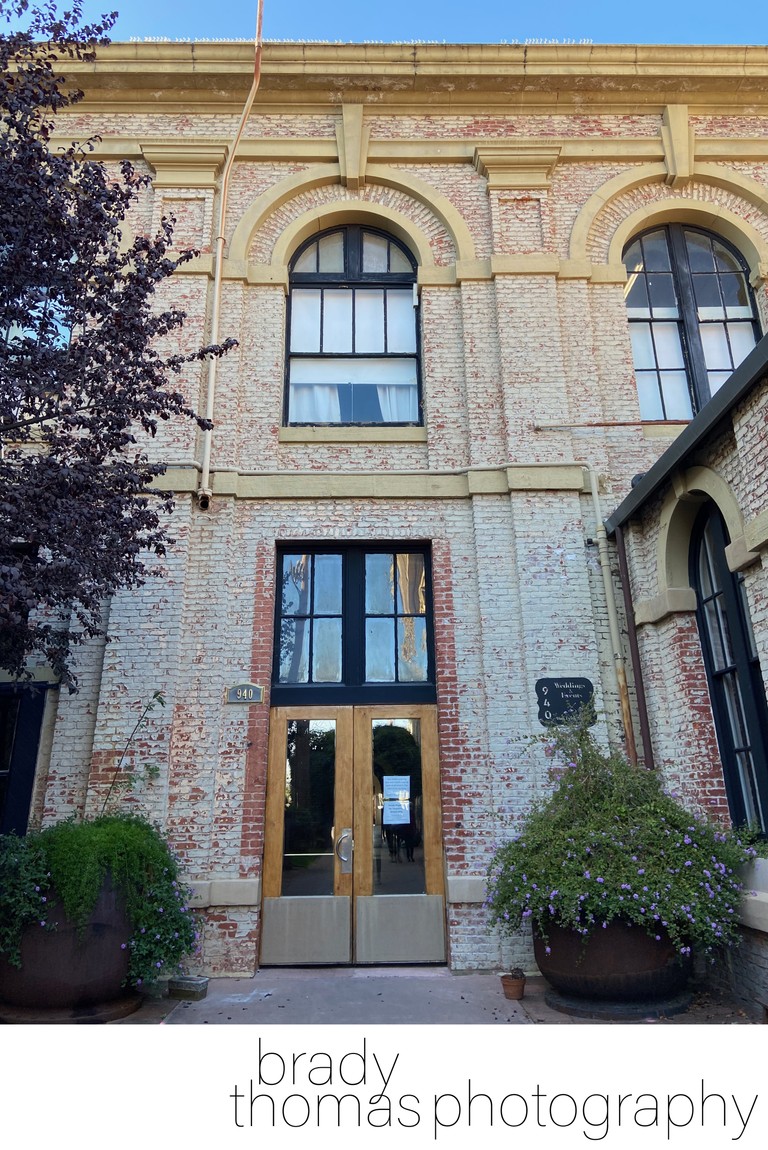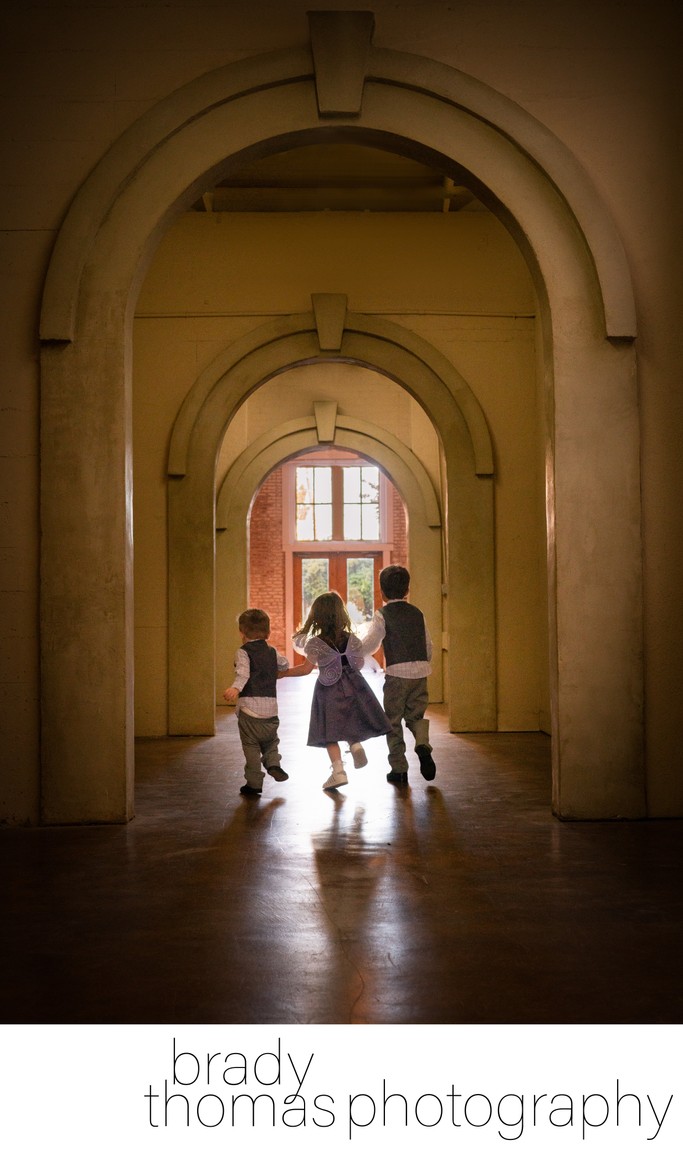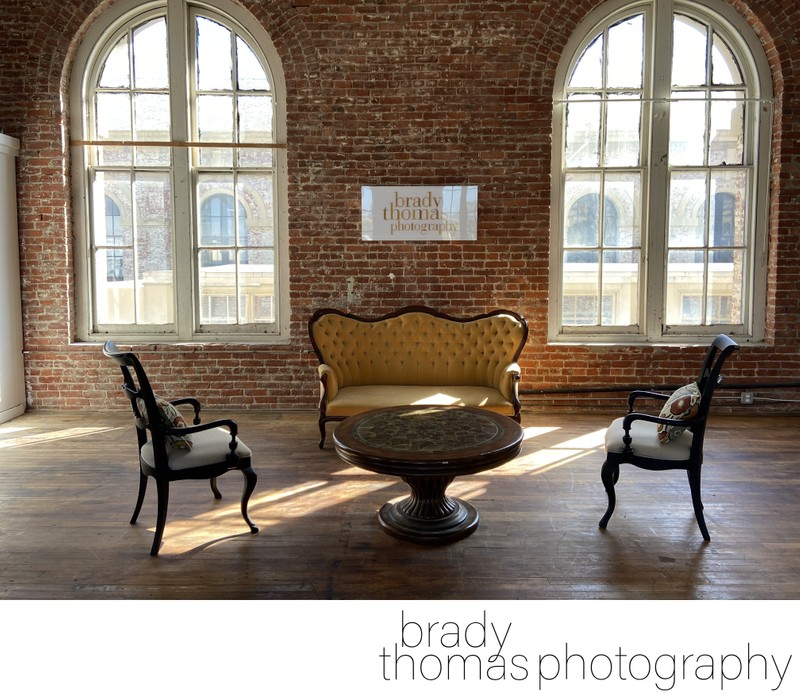 The Benicia Arsenal
On the National Register of Historic Places, The Benicia Arsenal (1851-1964) was a staging area during the Civil War for Union troops from the West, and the installation remained a garrisoned post until 1898 when troops were assigned to duty in the Philippines during the Spanish–American War. It provided ordnance support for both World Wars. The Arsenal is probably most famous for supplying munitions to Lieutenant Colonel Jimmy Doolittle for the first bombing raid on Tokyo on April 18, 1942, launched from the USS Hornet.
Prior to 1940, The Arsenal employed 85 civilian employees; by October 1942, the payroll had reached 4,545. The labor shortage in 1944 forced The Arsenal commander to put 250 Italian and 400 German prisoners of war to work, alongside 150 juveniles from the California Youth Authority. Women comprised nearly half the civilian employee force. During the Korean War, the number of civilians reached an all-time high of 6,700 workers.
The Benicia Arsenal was deactivated in 1963, and the facility was closed in 1964. The Arsenal has been redeveloped as work space for artists and artisans.
Copyright 2023 - Brady Thomas Photography - Benicia, CA. 94510 - (510) 501-9567 - brady@bradythomasphotography.com