I believe in the power of a professional portrait experience to celebrate who we are, right now in this moment, and many years from now.
I believe that we all deserve to be seen in great photographs, at every stage of our lives.
I believe that our children should feel valued and treasured in big, beautiful portraits on the wall.
I believe that digital files are not photographs.
I believe that our families should be able to inherit beautifully printed photographic legacies, to illustrate the telling of our stories to their children.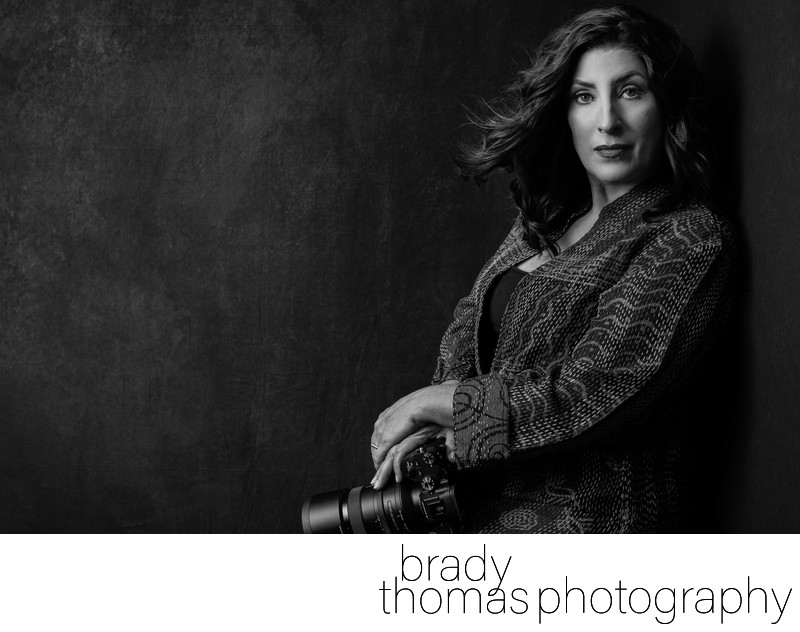 My name is Brady Thomas, and I'm an award winning professional portrait photographer based in Benicia, California. I create custom headshots and business portraits, contemporary and vintage beauty photographs, bridal, boudoir, couple, maternity, and family fine art images, and pet and equestrian portraiture.
Do you own artful portraits of yourself and your loved ones that you absolutely LOVE? When was the last time you stepped in front of the camera to celebrate just YOU? With your S.O.? With your family? With one child, and then all of them? With your furbabies?
I love to create gorgeous art for you and your loved ones, as well as a very positive experience in their making. If the thought of a photoshoot makes you nervous, don't be:) I have your back, and I'm good at what I do. On the day of your photo session, you'll enjoy a pampering makeover, light noshes and sips, then be guided and supported in the warmth of my private, light-filled studio. There is no pressure here, only kindness and gratitude for your trust in me.
Together, we will create legacy images that you and your loved ones will cherish every day on your walls right now, and for years and years to come. I endeavor to craft portraits that your great-grandchildren will hang in their homes with wonder and pride.
This is why I work exclusively with Graphi Studio in Italy for all of my legacy print work, albums, and wall art. Each piece is meticulously hand crafted, and archival quality rated to last 300 years.
You are welcomed to a complimentary consultation in my wonderful studio. We are located in The Benicia Arsenal, a California State Historic Landmark. With soaring ceilings, exposed brick walls, and giant arched windows, it's a truly magical space. In the consultation, we'll discover how you have always wanted to be photographed. I will ask for your Why, and we'll celebrate it! We'll discuss what you'd love to wear, and I'll teach you what photographs well. We'll talk about colors, fabrics, sets, and custom hair & makeup artistry that you love. If you're here with your partner or family, we'll talk about your stories, and explore what I can create for you to tell those stories for generations to come.
If you're a business person here for headshots, we'll discuss your brand, your product, your market, your message, and your best client. It's my job to create business portraits that compel your best client to pick up the phone.
Whether for a studio portrait experience just for you, with your partner or family (and pets, who are family too!), I look forward to the opportunity to create the most well-crafted, meaningful images you have ever seen of yourself and your loved ones.