You have to see and touch the products I offer for your keepsake artwork to believe the quality! Absolutely unmatched and sumptuous in every way, all handmade for you in Italy. The Canvas in particular has changed the way I feel about canvas wall art you find everywhere else; you will definitely notice the difference.
Part of my process, which actually begins in your consultation, is to ask you for photos of the spaces in your home or office where you envision seeing your artwork every day. Just tell me the measurements of your walls, and I can show you what your chosen artwork will look like on your walls, to scale. I LOVE this process with my clients, because we're now collaborating on interior design of your spaces for the whole family to enjoy. Zoom consults as a result of Covid19 are actually really fun.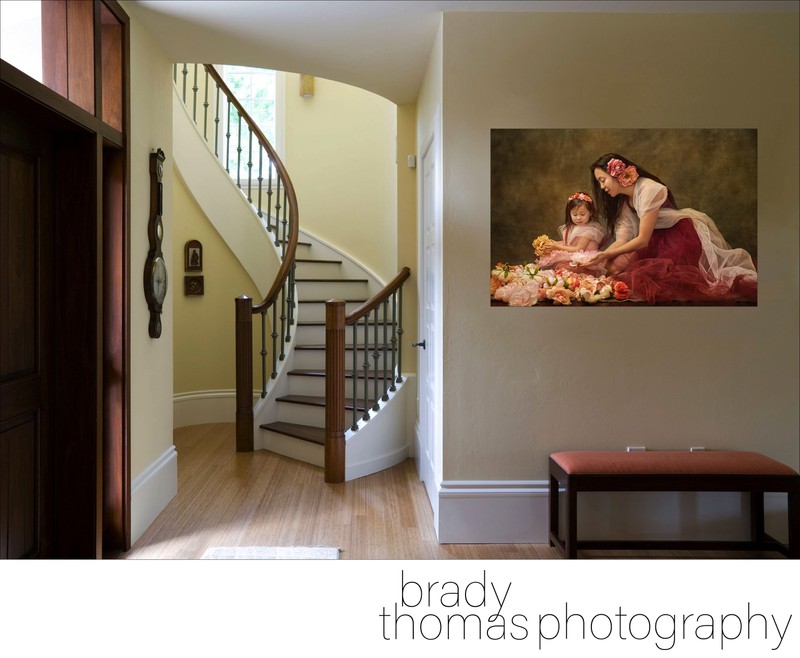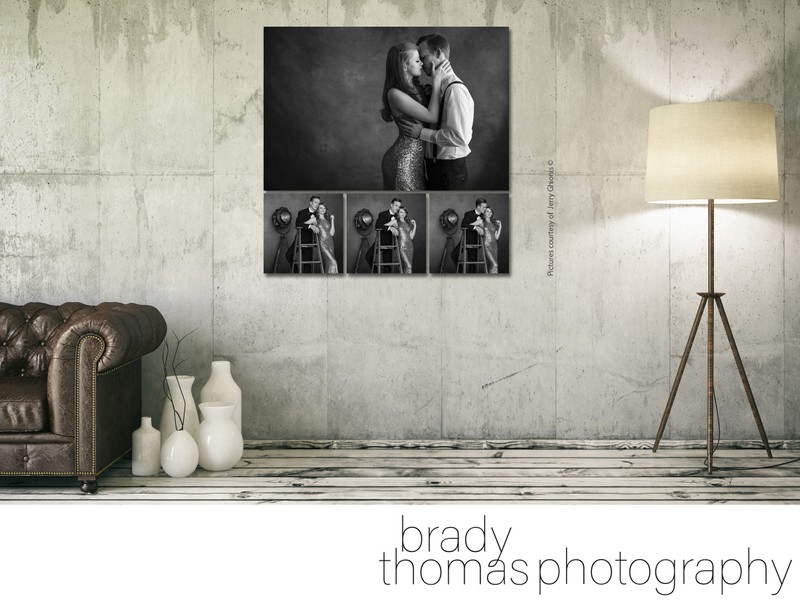 Each beautifully crafted piece of wall art is cleanly finished on the sides and back, in a wide array of designer fabrics, leather composites, or wood composites. All have flush mount hanging systems to keep them snug to the wall, ready to go, and all come with a certificate of authenticity on the back.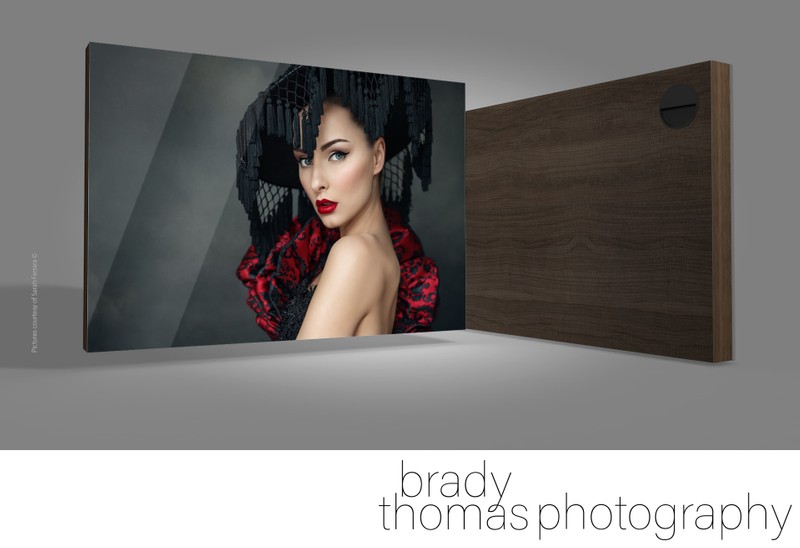 If you and your family are album or folio box people, or would love to gift additional copies of your artwork to someone, these are very popular. Reveal boxes have a clear lid, so that you can exchange the photo shown as often as you like. It will stand by itself on either the horizontal or vertical side. Legacy boxes display your favorite image actually printed ON fine grain leather! A magnificent showpiece for your home or office.